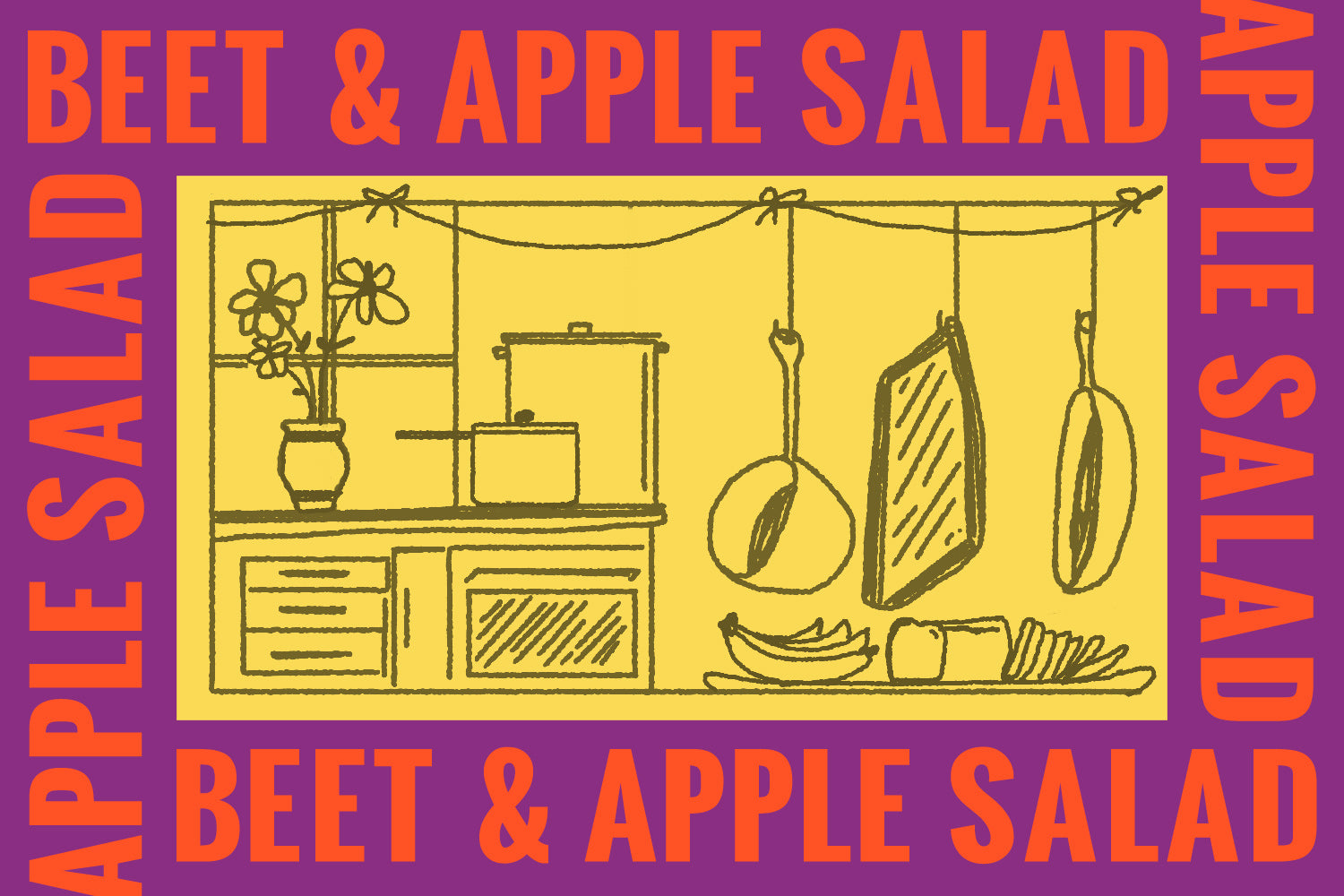 A light, refreshing
salad
hitting all the sweet, salty, sour, and spicy notes. A staple here in the Northeast, where we rely on these two ingredients for so many months out of the year! Goes great with some local feta crumbled on top.
Directions:
Step 1
To prepare the beets, first cut off the greens from the root where they meet. The greens can be washed, removed from the stem, and then chopped roughly for later. Put the
beet
roots in a small pot with a clove of garlic and a sprig each of thyme and rosemary. Season generously with salt then cover with 2" of cold water. Bring the pot to a boil then reduce it to a simmer until the beets are tender. Drain the beets and let them come down to room temperature. In the meantime, wash and cut your apples into bite size chunks. 
Step 2
When the beets are cool to handle, peel them with a towel and then cut into the same size as the apples. Combine the beets and apples in a mixing bowl with the
beet
greens and then dress it all with olive oil, ginger, lemon juice, kosher salt, turmeric, cayenne, and black pepper. The cayenne is very strong, so be careful to add a very tiny amount if you choose.

Ingredients: 


1 Bunch Baby Beets
1 Clove Garlic, Crushed
1 Sprig Thyme
1 Sprig Rosemary
2 Apples
1/2" Knob Ginger, Grated
A Splash of Lemon Juice
1/2 t Turmeric Powder
Cayenne Pepper (optional)
2-3 T olive oil
Black Pepper
0 comments