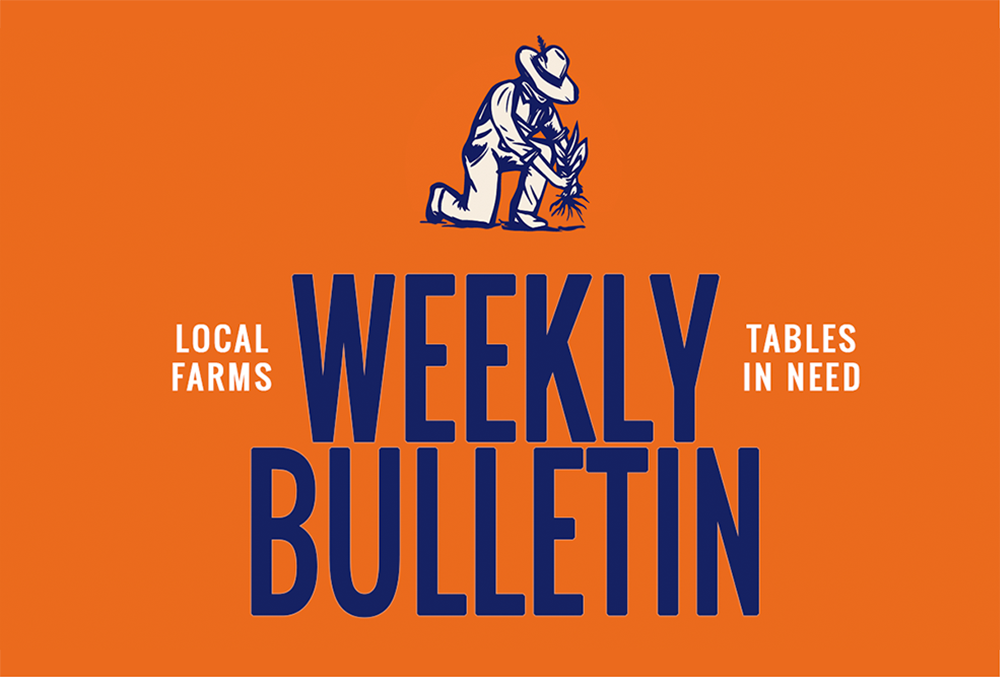 Bulletin: A Letter from Farmer Josh
0 comments
Howdy Folks,
The last couple months have been like nothing we've ever experienced. And while much has been unimaginable pre-Covid, we've actually made incredible strides towards our mission of building a truly sustainable food system. I couldn't be more proud of our team nor more humbled to be working with such incredible humans. We'd like to take a moment to update y'all on everything we've been up to and thank you for your continued support. 
1,000,000 LBS OF PRODUCE TO FOOD PANTRIES
Thanks to our incredible grant writing team, we've been able to connect local farms to food pantries experiencing ever growing lines, and as of tomorrow morning, we'll have delivered over 1 million lbs (not too shabby considering we started by growing microgreens by the ounce in a closet 6 years ago). Not only has this provided much needed nutrition to folks currently out of work, we've also been able to literally prevent fields of spinach and other crops from being plowed under and semi's full of milk from being dumped. A couple of weeks ago, one of our farm partners told me point blank, "I want you to know this has literally saved our farm". Having experienced losing a farm in my own family, it was all I could do not to break down in tears. We're grateful to be doing anything that keeps another farm from going under. 
70,000 MEALS & COUNTING
While we've been delivering raw produce and milk to food pantries, our team in Queens, lead by Anup and Ashley, continues to get hot meals out the door by the thousands thanks to support from our partners at World Central Kitchen. 
OFFICE REOPENINGS
Simultaneously, we're developing a safe and delicious way for our office partners to re-enter the space whenever that time comes. We're also beginning to feed employees remotely as well. We're excited to announce some more specifics on that soon!
GREEN TOP GROCERY
Your support of our home deliveries has meant the world this summer. We're continuing to build out the aisles with new prepared foods, pantry items, and produce each week. We just updated the menu with new specials like Ratatouille, Beefsteak Tomato Salad, Chana Masala, and my personal favorite, our Home Fries. Make sure to get your order in today for Monday delivery! We're looking to reach more folks at the moment too, so if you have a few you can share the link at the bottom right of your screen with a few friends that are in NYC and you'll both get $10 of your next order!
THE WORK IS FAR FROM OVER
And lastly, we're still raising funds to continue to reach folks in need with hot meals. Thank you for all of your generosity thus far, and if you'd still like to contribute you can do so here. Better yet, you can donate via our friends at Potluck and unlock this living, digital recipe book mixing beautiful recipes and designs from NYC chefs and artists. It's sort of like if a family cookbook was passed down by some of the best cooks in New York. We're really excited to be a part of such a cool endeavor.
I hope everyone is safe and well. Again, thank you for everything. Thanks for creating this amazing community around Green Top and what we believe in, helping feed people that are really counting on it, and for allowing us all to do something we love.
Sincerely,
Farmer Josh and The Green Top Team
0 comments