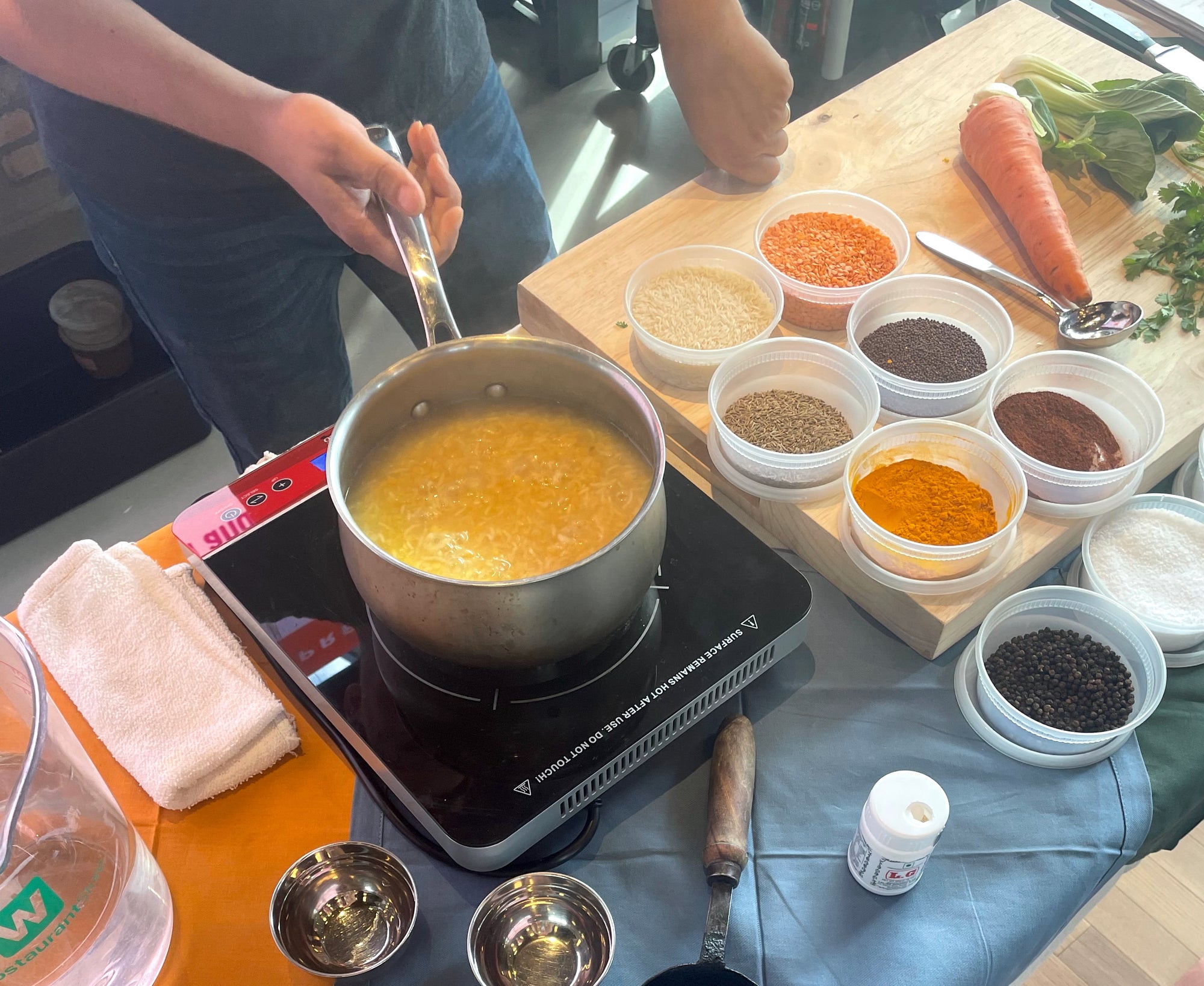 Khichadi Cooking Demonstration with Green Top Farms
0 comments
Hey Green Top Family!
As our lives begin to somewhat normalize, we're excited to share some really meaningful events we've had the privilege of putting together for our clients. In honor of AAPI Heritage month, Chef Anup hosted a live cooking demonstration of a traditional South Asian dish–and Green Top Farms staff favorite–called Khichadi. 
Khichadi starts off with a base of rice and lentils, then incorporates many healing spices like turmeric and asafoetida. This dish is often revitalizing, full of whole ingredients, and vegan. It's a staple in the Chef's kitchen and keeps his family happy and healthy.
Chef Anup walked employees of our office clients through each step of this dish, while the audience was able to ask questions live for a better understanding of the preparation. We sent everyone home with a recipe card designed by our very own marketing lead, Rebecca Kligerman! Not to mention a bowl of Khichadi and a cold mango lassi to pair it with.

This month we also put together a farmer's market, where folks could come and grab some seasonal veggies from our partner, Satur Farms, to take home for their friends and family. 
These events are the start of many live activities that we have planned for this summer. We are overjoyed to get the chance to see clients in person and share a meal with them. Since the pandemic began, we've pivoted our business to adapt to the ever changing environment, with new models like ready-to-eat foods for seniors and emergency relief boxes. Nonetheless, our true passion lies in events that can bring our community together, face-to-face. We are eager to get back into them! Thank you for always supporting us and your local farmers.
0 comments