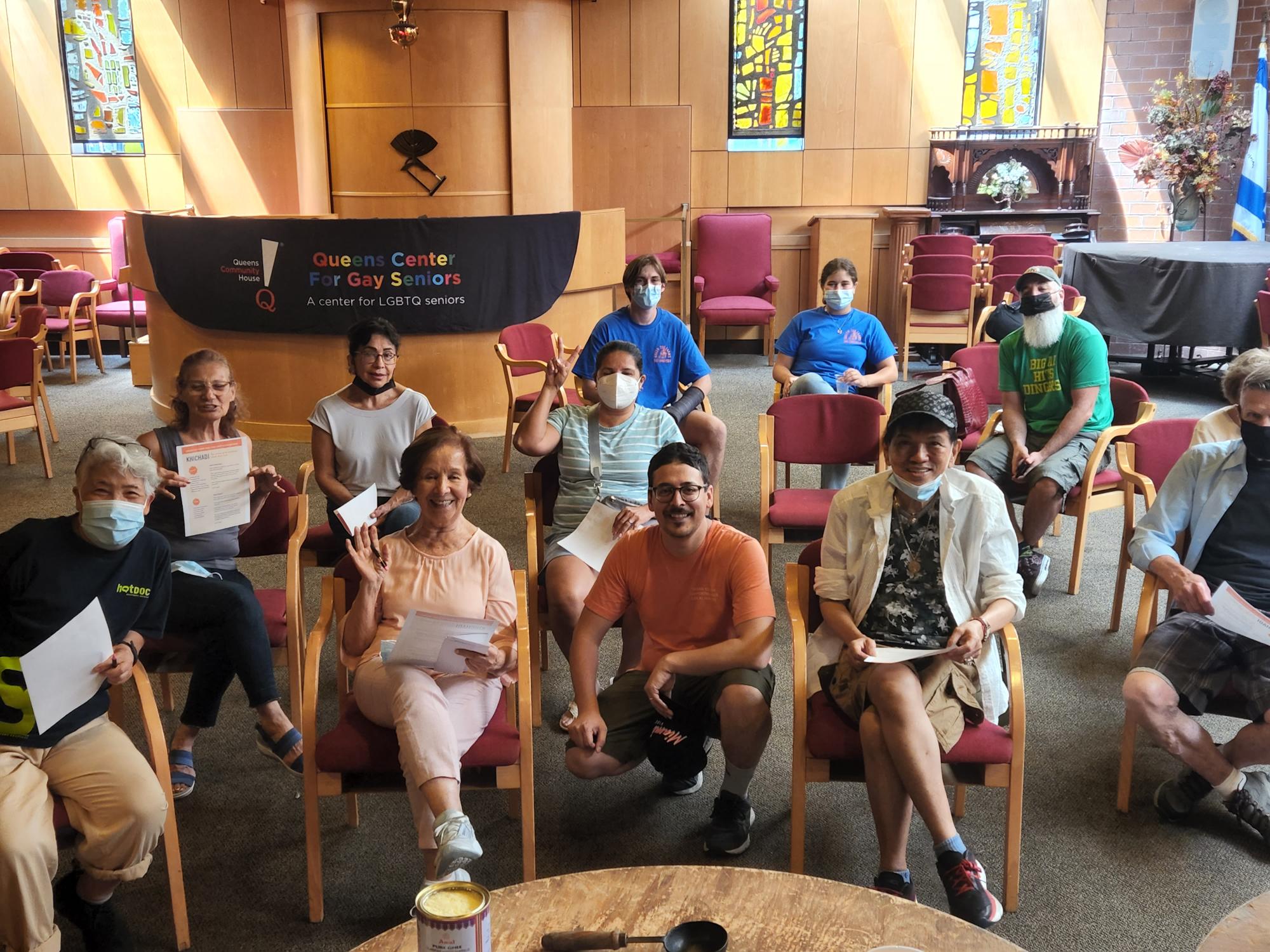 Weekly Bulletin: Queens Center for Gay Seniors Cooking Demonstration
0 comments
Hey Green Top Fam!
We're back with another update of our week over here at Green Top Farms. As a part of our Pride celebration, Chef Anup held a cooking demonstration at the Queens Center for Gay Seniors last Friday. Throughout the Covid-19 pandemic, we delivered meals to many participants of the center, and were beyond thrilled at the opportunity to enjoy a sit down meal with them under happier circumstances. 
QCGS is the only LQTBQ+ senior center in the borough of Queens. They span across four decades of service to members that have been active participants of the Stonewall-era and activists who spoke out during the Aids epidemic. They operate inside the Queens Community House, which was created in 1975 in an effort to serve the diverse communities of Queens. Jackson Heights in particular is an area of immense inspiration for Chef Anup, informing a lot of what he does both at Green Top and at home. We've got a special place in our heart for QCGS; our work with them over the Covid-19 pandemic brings us a lot of pride in being a point of resource for fellow New Yorkers in need of a warm meal. 
On Friday, Chef Anup made his highly requested and deeply delicious Khichadi recipe. This was a new dish for many of the seniors and they were pleasantly surprised at how easy it was to make!
The Queens Center for Gay Seniors "provides a culturally-rich environment where older adults can engage with peers, make new friends, and enjoy a hot meal." At the Center, Seniors keep physically active, learn new skills and explore new interests through the various programs provided by their volunteers. Not only do they support the needs of the elderly population in Jackson Heights, but they provide a space where they can share similar stories and experiences. We're grateful that we were able to hear some of them, and look forward to supporting the seniors of Jackson Heights. Make sure to give them a follow at @QueensCenter4GaySeniors!
0 comments