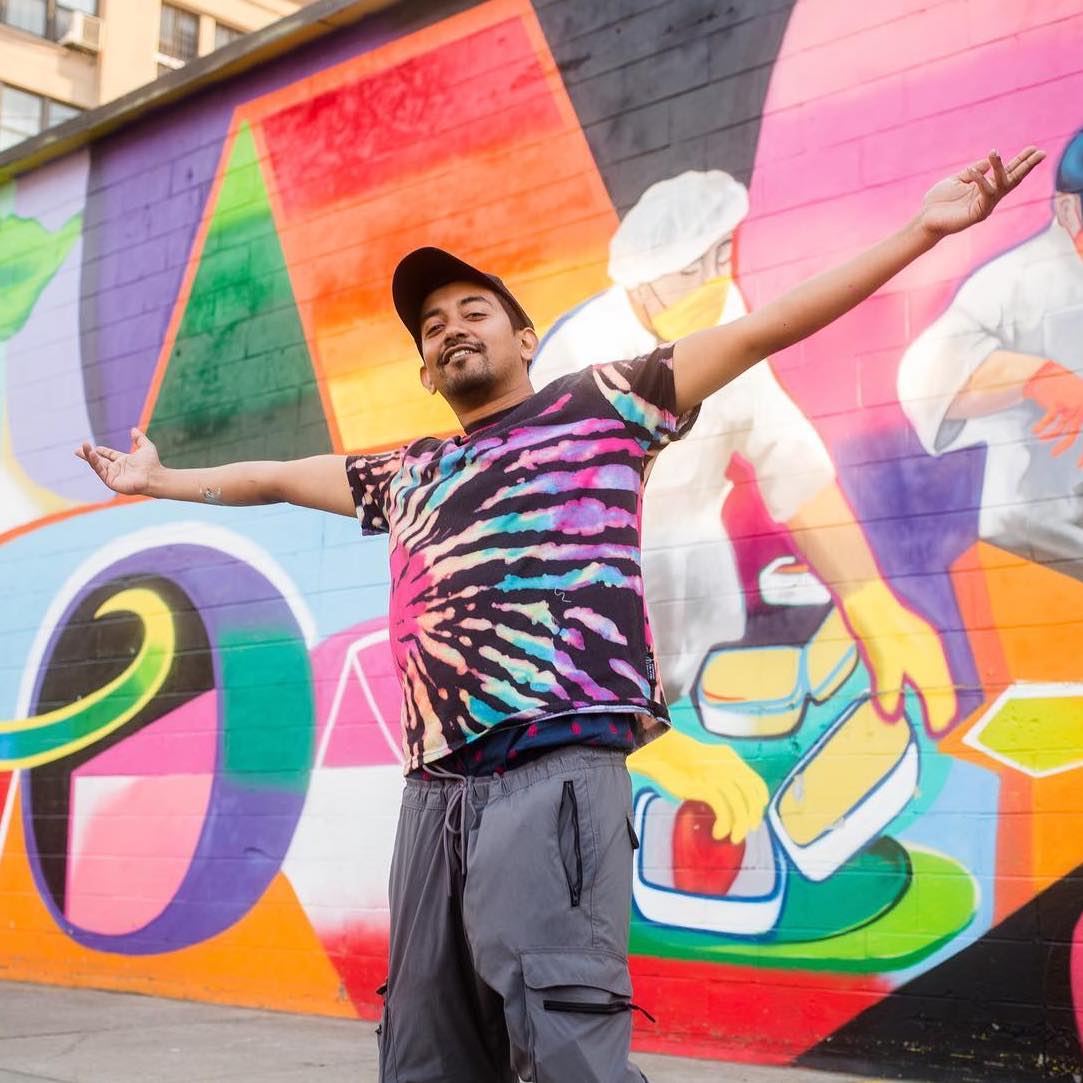 Weekly Bulletin: Mural Party
0 comments
In 2020, artist Zeehan Wazed painted a mural along the outside of our kitchen in commemoration of the essential workers who were committed to feeding those in need throughout the pandemic. This was a real honor, but we never had the opportunity to unveil his work due to the pandemic. Two years later, we were finally able to thank him in person for his work and celebrate our community. Last Friday, we held a gathering at ICONYC's brewery across the street for the unveiling of what was a tribute to not just our kitchen, but the hundreds of kitchens throughout the city that pumped out pounds of food every week to feed New Yorkers in need and on the front lines. We invited our friends and family, as well as community partners who have supported us throughout the pandemic. It was truly special to see everyone in person again, and to finally honor those who never took a day off tpfeed our city. Our kitchen alone served nearly 11 million pounds of produce, meat, and dairy to community based agencies throughout the five boroughs.
During this time, we worked with regional farms to ensure that their goods were not being dumped, a measure farmers had to resort to with fresh milk in Wisconsin and Ohio. For many, we were a critical source of income during these years, and we are proud that we were able to support small-scale farmers. In that role we were able to make sure that their food was going into the hands of someone who needed it. 
This event was not just a commemoration of what we've accomplished together, but the people at the heart of it. Today, we have been able to serve over 1 million meals to homebound seniors throughout NYC. We are also in Pre-K, K-12 networks, and after school programs like Wide Rainbow, where we deliver nutritious meals to children throughout the city. At the same time, we are expanding our office catering programming. We are thrilled to be back in person, and bring a smile to your face with a warm meal. 
We've been busy over here at Green Top Farms, but never busy enough to thank you for your constant support. We're looking forward to another great summer of service.
0 comments