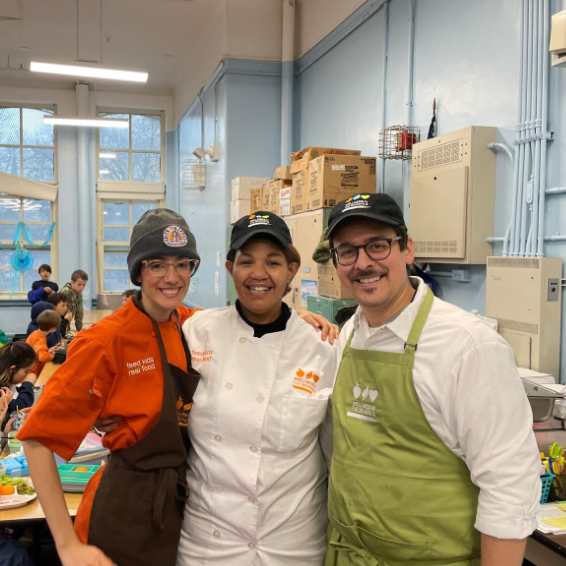 Cafe Day at PS 110
0 comments
Last year, Chef Anup joined the Wellness in the Schools team which hosts pop up cooking classes with schools all over New York City. They help kids learn how to incorporate vegetables into their diet in an interactive and educational way.
Chef Anup hosted a cooking demo at PS 110 in Greenpoint last week. He was joined by Chef Giselle Madariaga. Together they made a kale caesar salad with ingredients like anchovies, lemon, and parmesan! Though the kids were hesitant at first, they enjoyed the salads and were excited to try this dish at home too! Chef Gisselle even shared that the kids talked about the salad all day during school after the event!
WITS prioritizes making school lunch nutritious. They believe in making an environment that helps shape behavior that prioritizes wellness. We're glad that our very own Chef Anup is able to work with WITS to foster healthy eating patterns in kids!
0 comments