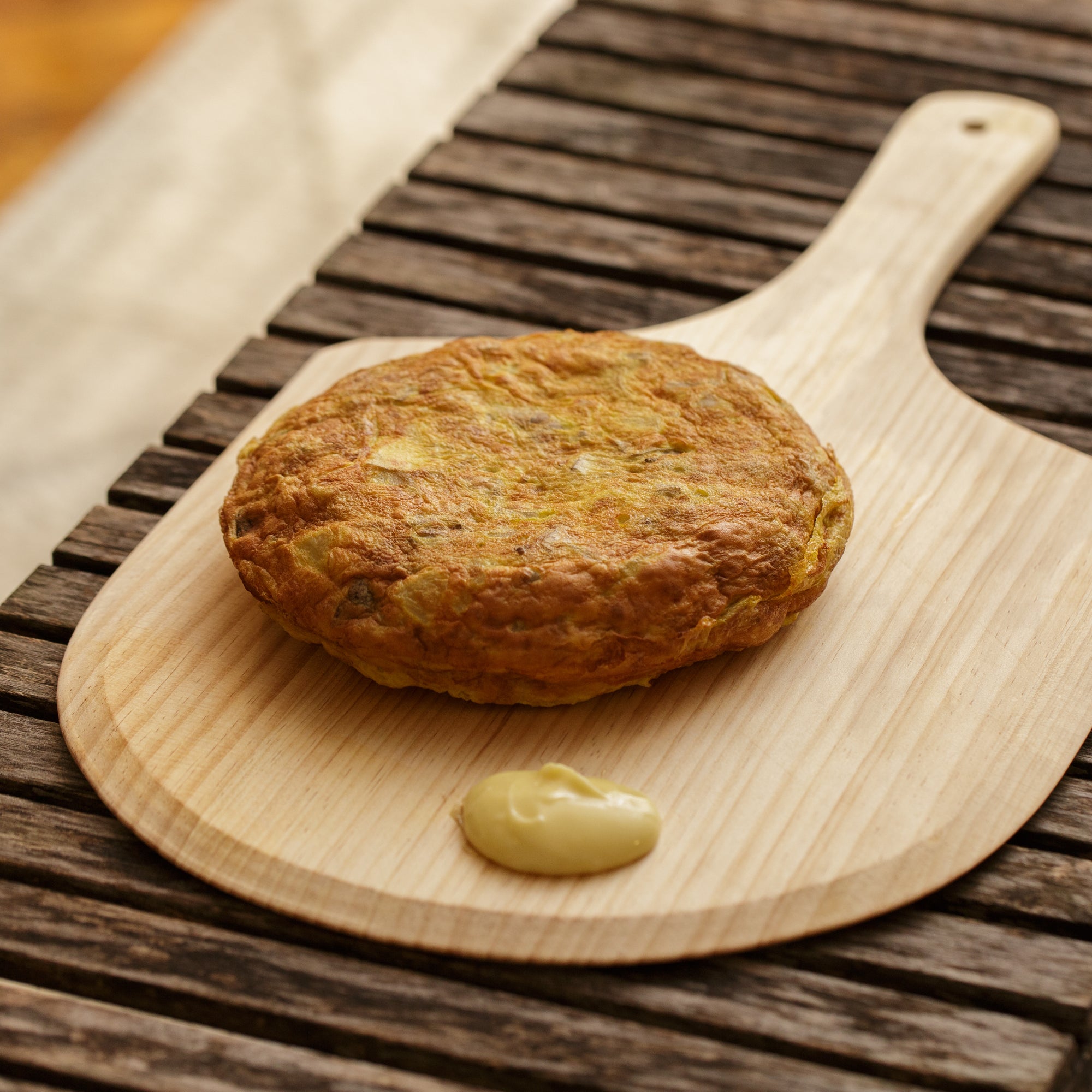 Recipe: Tortilla Española
0 comments
Before Chef Anup and his culinary team joined us at Green Top Farms, they ran the kitchen at NYC's Boqueria. When they left, they brought the Spanish cooking influences with them. Now at Green Top, the team makes our version of the Tortilla Española with local eggs, sweet onions, and potatoes from Dagele Brothers Farms. We've got the recipe here for you to try at home!
Ingredients:
5 eggs
2 Yukon Potatoes, Sliced
1 White Onion, Sliced
Olive Oil
Salt
Lemon Juice
Pepper 
3 cloves of peeled garlic
Garnishing Herbs (chives, parsley)
Recipe (Serves 2)
Crack your eggs into a large bowl and mix. Set aside.

In a deep pot, heat oil on medium heat. Add garlic until it begins to sizzle.

Then, add the heated garlic oil to a large skillet. Add onions and cook till translucent. 

Next add the potatoes. The potatoes should be submerged and slowly sizzling in the oil. No need to stir here, just let these cook!

When the potatoes appear tender, remove the mixture from oil and place on a sheet pan. 

Add the lemon juice to your egg mixture. 

Now pour the oil and potato mixture into the egg mixture and let sit for 15 minutes. 

Move the mixture to a baking tray. Cover with foil and bake for 30 minutes at 350 degrees.

Remove the foil and bake for another 10 minutes. When the top is golden brown, take out the oven.

Let sit and garnish with chives, parsley, or herbs of your choosing!

Enjoy!
0 comments