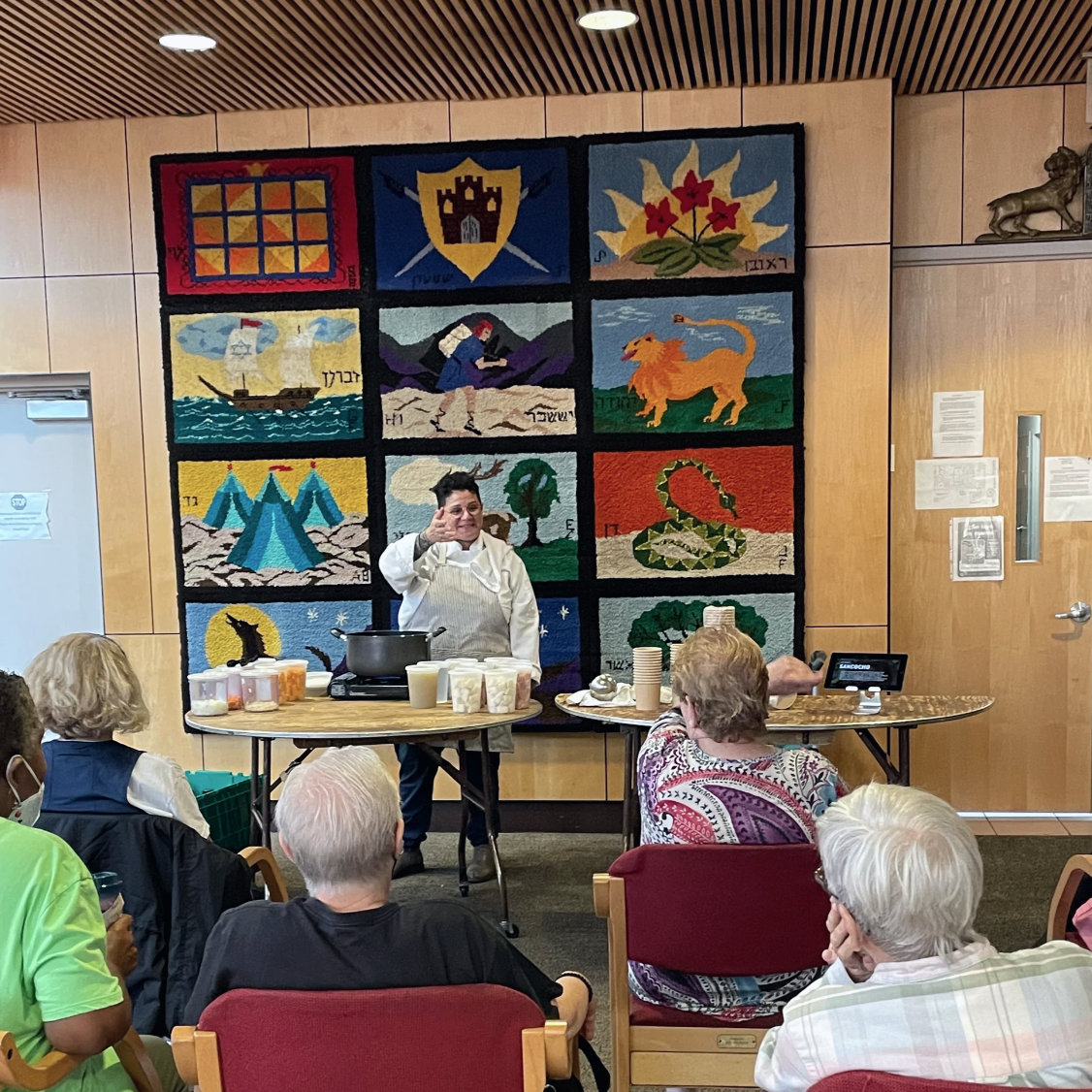 QCGS Fall Cooking Demo
0 comments
Hi Green Top Family! 
As always we're so excited to share what we have been up to lately at Green Top Farms. 
Last month we were delighted to reconnect with our friends over at the Queens Center for Gay Seniors in Jackson Heights. 
You might remember them from this summer when we celebrated Pride with a cooking demo led by Chef Anup. He led the QCGS's participants in a demonstration on making Khichadi, a Green Top favorite that won over the audience as well.
This time around, Chef Wendy demonstrated cooking Sancocho, a Central/South American dish (perfect timing as we head into colder months!) The group was excited to learn about this dish (and of course get to eat it – none was left by the end of the 2 hour session!) They notably loved the Calabaza Squash, which was grown on Hepworth Farms up in New Paltz. The squash not only binds the ingredients together, but makes this dish a fall classic with its hearty nature and warming spices. 
Our partnership with QCSG is one of the many initiatives that they offer to their community to promote a culturally rich environment, learn new skills, connect with others, and have the opportunity to share their stories! We can't wait to continue this tradition and make more delicious and nutritious recipes. Don't forget to give them a follow @QueensCenter4GaySeniors to keep up with their latest updates!
0 comments