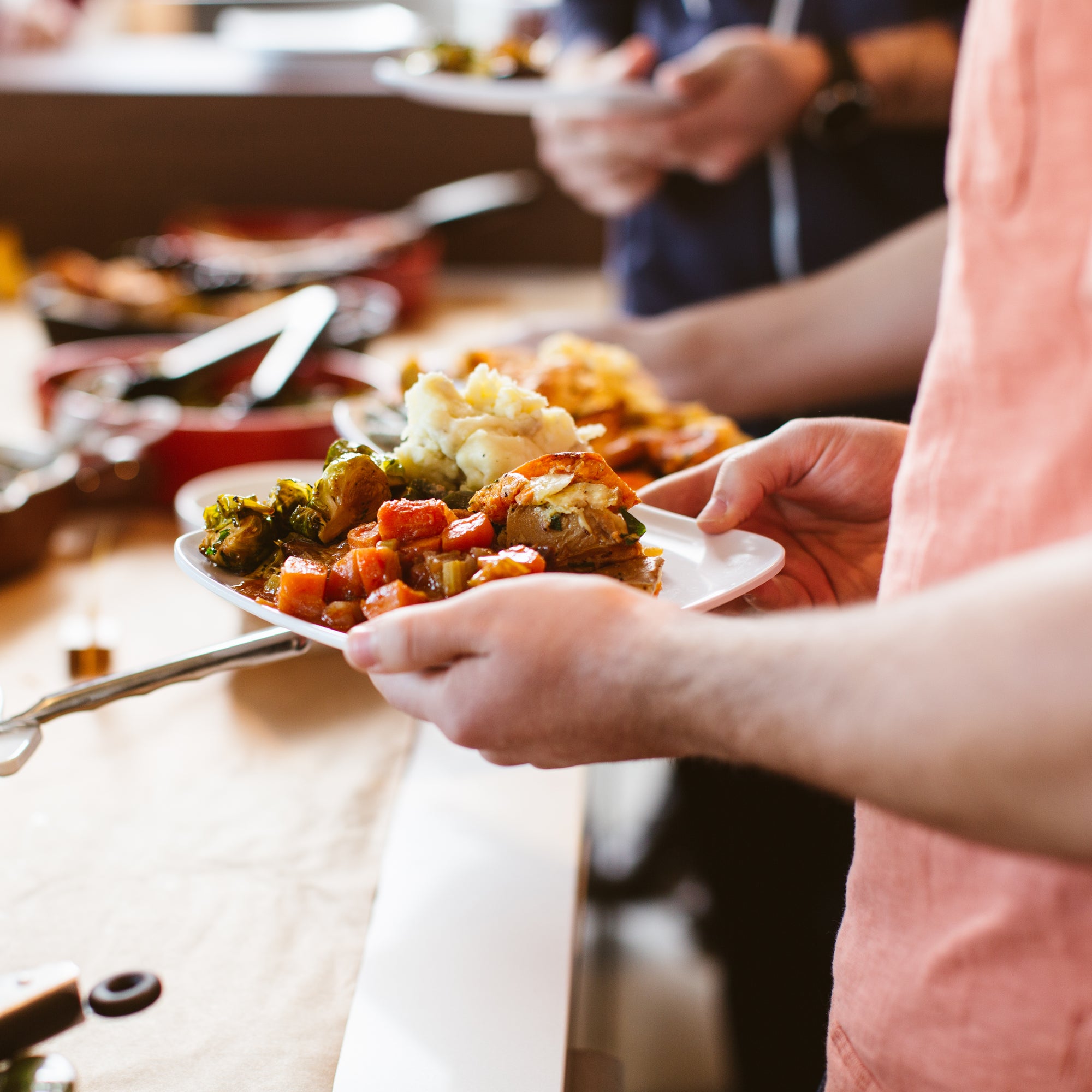 Thanksgiving with Rock Can Roll
0 comments
In so many ways, the holiday season back in 2020 felt a bit different. Folks didn't get the chance to gather together as usual due to the Covid-19 pandemic, leaving many unable to have a traditional meal with their families and loved ones. 
In an effort to reach those who were hit the hardest during the pandemic, we partnered with the team over at Rock Can Roll. Rock Can Roll is a non-profit hunger relief organization that collaborates with rock concerts, schools, and corporations to collect healthy food for those in need. We work with them during the holiday season to provide home cooked meals to families across Long Island, a partnership means a lot to us as we're able to bring a warm meal to folks who otherwise would not have access to one.
This year, we plated and packed up our Roasted Chicken, Mashed Potatoes and Mushroom Gravy, Sweet Corn, and Carrots for a total of 2,400 meals. In Long Island emergency food response organizations reported a 73.8% increase in food insecurity during the Covid-19 pandemic. Additionally there are 12 food deserts currently present in Long Island. A food desert is defined by the NYC Census tract as an area where "500 people, or 33 percent of the population, are living more than ½ mile (urban areas) from the nearest supermarket, supercenter, or large grocery store".
Getting people fed is Green Top Farms' top priority, and making sure this food is delicious, healthy, and responsibly sourced is a must for us. We are proud to be able to donate food that will play a hand in closing this gap, and alleviate the need for programs like this to exist in the future.
0 comments