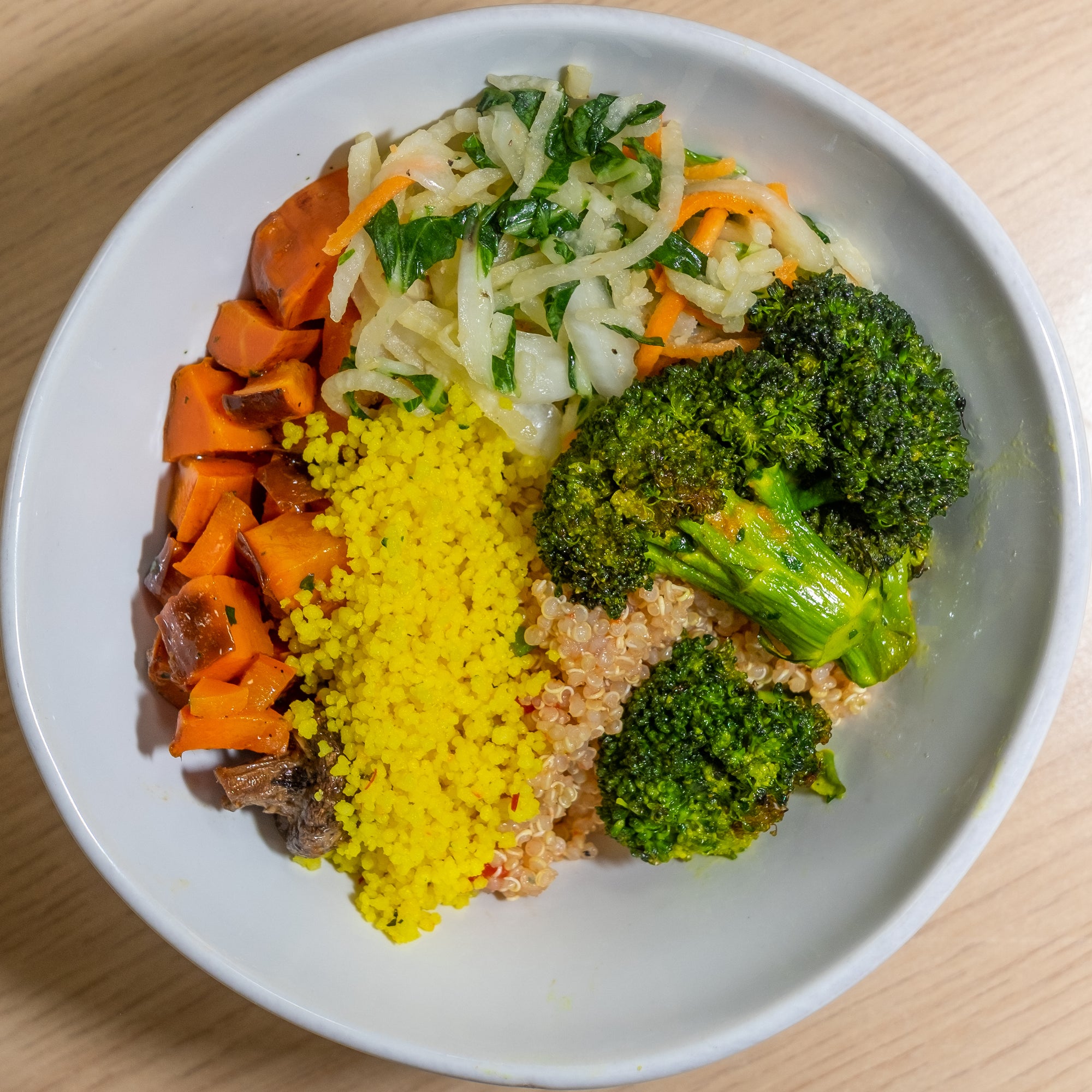 Spring Farm Feast
0 comments
Hey there Green Top Family,
As we slowly but surely approach springtime, our sourcing and culinary teams have had their heads down in crafting new menus and bringing in produce that reflects the bountiful harvests of the warmer months. As always, when we enter a new season we update our grab & go, enterprise, and drop off menus.
Our staple drop off meal, The Farm Feast, will be getting some new proteins, grains, and veggie dishes. Some of these include a Saffron Couscous that's made with butter, turmeric, lemon, and salsa verde. Additionally we've got a German Style Potato Salad made with dijon & whole grain mustard that's finished with generous flakes of fresh parsley. This season, our team sourced from a number of local farms to put together a balanced meal inclusive of all allergens, dietary restrictions, and diets. 
Greens are coming from our longtime friend out on the North Fork, Satur Farms. Our purple rice is a mixture of basmati and chinese black rice which both come from our partner Asian Bok Choy, our neighbor right here in Williamsburg. The Beets & Apples are sourced from Dagele Brothers Produce and Lancaster Farm Fresh. Most notably, we've partnered with Brooklyn's very own Sahadi's and will be sourcing pita chips from them for this meal. Sahadi's is a women-owned and immigrant-owned business located on Atlantic Avenue. We're proud to be able to partner with them for our Spring Farm Feast. 
Lastly, we've swapped in our Salsa Verde Chicken as a protein add-on. This dish is marinated in house salsa verde, before being grilled to perfection. 
The Spring Farm Feast will be available starting March 1st and can be ordered directly on our site here.
0 comments